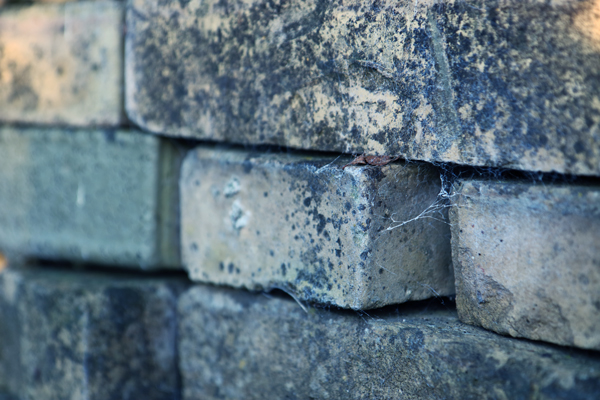 Farver påvirker os på lige så mange forskellige måder, som der findes ord for sindstilstande, både til den positive og negativt side.
Det giver derfor mening at udnytte dette fakta. Hvorfor ikke bevidst gøre brug af farverne, til at ændre ens hverdag til den positive side.
Mennesker der er har et trist sind eller bare har brug for at være mere positiv i sin hverdag eller prestere mere og bedre, vil kunne drage fordel af at befinde sig i rum, der indeholder positivt påvirkelige farver.

Hvis man spørger mig, syntes jeg det er helt idioti, ikke at benytte sig, noget mere af farvepsykologien, jeg syntes det er fantastisk spændende, at man ved hjælp af farver kan opløfte en sinds stemning, til at blive mere positiv, varm, opløftende osv. Jeg kan altså påvirke mig selv, til at blive et gladere menneske i hverdagen ved at se på bestemte farver.
Lad nu vær med at tro, at farverne alene, kan gøre dig til et mere positivt menneske. Det er klart at man også skal leve et nogenlunde sundt og stressfrit liv. Se det som et værktøj, et brugbart dokumenteret element, der kan hjælpe dig, i din søgen på en mere positiv hverdag.
Af positive farver har vi feks:
BLÅ: Blå symbolisere ro, afslappethed, stabilitet og kvalitet. Den er pulsdæmpende, afslappende
og svalende. Blåt indgyder følelser af stilhed, hvile, meditation og søvn i for store mængder.


GRØN: Grønne nuancer stimulerer ømhed og generøsitet og har også en trøstende virkning. Endvidere er grøn afslappende for øjnene og opmuntrer
til leg og livlighed. Grøn kan virke beroligende og harmoniserende.


GUL: Gul er en farve, der stimulerer nerverne og skærper hukommelsen. Den fremkalder hurtige
tanker og klar analyse. Gul giver følelsen af varme, også i de kolde vintermåneder.


ORANGE: Orange er en varm farve, der stimulerer appetitten. Giver energi. Opmuntrer til frigørelse og tilfredshed. Giver lyst til at skabe og nyde.

Alle de mellemliggende farve toner, mellem ovenstående giver således også disse stimuleringer og man kan endda kombinere dem, så man drager fordel af flere stimuleringer på en gang.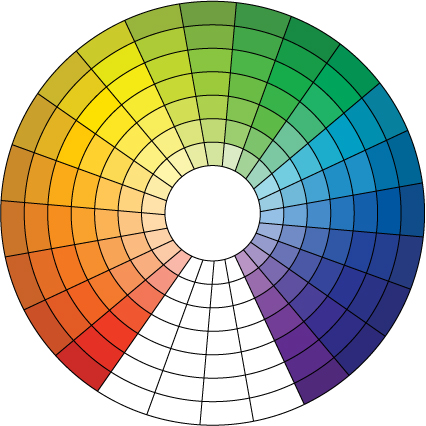 ENGLISH TEXT
Colors affect us in many different ways, both for the positive and negative side.
It therefore makes sense to exploit this fact. Why not deliberately use the colors to change your everyday life to the positive side.
People who have a sad mind, or just need to be more positive in their everyday lives, or perform more and better, will be able to take advantage, of being in rooms that contain positively influential colors.
If you ask me, I think it's completely idiocy, not to use color psychology. I think it's amazingly exciting, that with the help of colors, you can lift a mood to become more positive, warm, uplifting etc. I can influence myself, to become a happier person in everyday life, just by looking at certain colors.
Now, the colors alone, can not make you a more positive person. It is clear that one should also live a fairly healthy and stress free life. See it as a tool, a useful documented element, that can help you in your quest for a more positive everyday life.
For example, of positive colors we have:
BLUE: Blue symbolizes peace, relaxation, stability and quality. It's anti-depressant, relaxing and cooling. Blue imparts feelings of silence, rest, meditation and sleep in excessive amounts.
GREEN: Green shades stimulate tenderness and generosity, and also have a comforting effect. In addition, green is relaxing for the eyes and encourages
for play and liveliness. Green may seem soothing and harmonizing.
YELLOW: Yellow is a color that stimulates the nerves and sharpen the memory. It produces fast
thoughts and clear analysis. Yellow gives the feeling of warmth, even in the cold winter months.
ORANGE: Orange is a warm color that stimulates appetite. Gives energy. Encourages liberation and satisfaction. Generates the desire to create and enjoy.
All the intermediate color tones between the above, also provide these stimulations, and you can even combine them to take advantage of multiple stimulations at once.