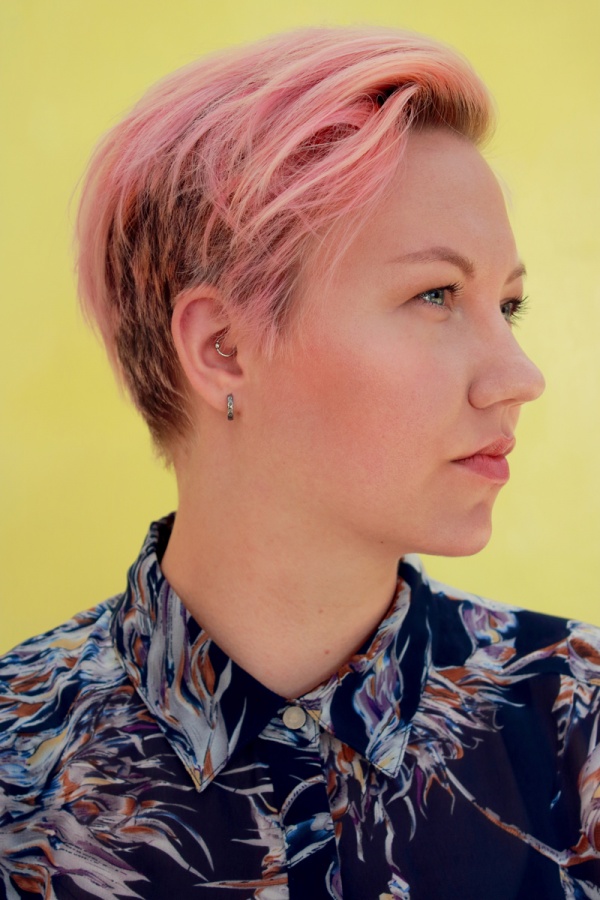 Jeg mangler noget nyt materiale og skal arbejde noget mere med mit kamera, så derfor har jeg fundet nogle lokale modeller (aka. normale mennesker), som syntes det vil være sjovt at eksperimentere, stå foran kameraet, lege med visuelle udtryk og budskaber og blive redigeret til ukendelighed eller bare stylet til en helt anden person end de er vandt til.
Mit andet shoot på landet, med et udendørs hjemmelavet studio i haven og en irriterende sol der gav mig en del kvaler (drømmer om, at få et ordentligt studio på et tidspunkt), men med hvad jeg lige havde ved hånden. Det kom der de her billeder ud af… Et portræt, af en mor med lyserødt hår!
ENGLISH VERSION
I need some new material and need some practice with my camera, so I've found some local models, that think it will be fun to experiment, stand in front of the camera, play with visual expressions, and be edited beyond recognition, or just styled to a completely different person, than they are used to.
My second shoot in the country, with an outdoor homemade studio in my garden (dreaming of getting a proper studio) with what I just had at hand.
They came out of like this… portrait of a mom, with pink hair!